Lifestyle Medicine & Wellness Resources
We are pleased to offer this growing list of resources to our patients and the community, intended to help you thrive
Recipes to Nourish Your Body & Soul
Enjoy some of our favorite recipes & healthy eating tips.
Our practice believes in the power of resources! We are delighted to share some of our favorite websites for information you can trust and tools you can use throughout your wellness journey.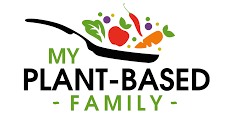 Established by Holly Yzquierdo, an Arizona mom and dedicated advocate of plant-based eating, this website is chock full of easy recipes and helpful meal plans for families.

The Plantrician Project, a nonprofit corporation, is a global leader in developing medical education supporting a whole food plant-based nutritional approach to preventing and reversing chronic illness. The organization also publishes the Plant Based Doc online directory, where you'll find Dr. Serna and North Cypress Internal Medicine & Wellness listed as a resource.

One of the pioneering influencers in plant-based nutrition, the 2011 Forks Over Knives documentary introduced new audiences to the concept. The site features multimedia tools, knowledge and support, including meal planners, cooking courses, success stories and hundreds of chef-created plant-based recipes.