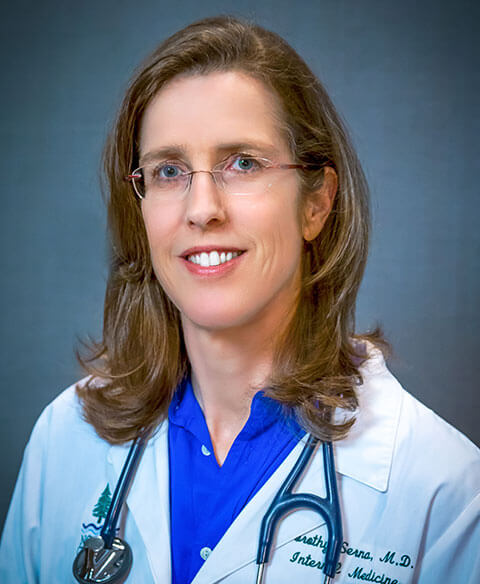 Dorothy Cohen Serna, MD, DipABLM, FACP
Dr. Serna has been in private practice since 1998. She founded North Cypress Internal Medicine and Wellness, with the mission of providing superior, attentive and thoughtful care with a strong focus on Lifestyle Medicine and Wellness. Dr. Serna is certified as a Diplomate of the American Board of Lifestyle Medicine, part of the first group of medical professionals to earn this distinction.
Dr. Serna attended medical school at the University of South Florida and completed her Internal Medicine residency at Baylor College of Medicine in the Texas Medical Center in 1997. Dr. Serna is Board Certified by the American Board of Internal Medicine, she has attained Fellowship with the American College of Physicians and also is a Certified Wellness Practitioner. She is also proud to serve as Chief Wellness Officer at North Cypress Medical Center Hospital and was a member of the Go Healthy Houston Task Force.
Dr. Serna has four children. She enjoys fitness activities, reading and trying to keep up with her children! She aims to be an excellent role model for the healthy lifestyles that are promoted in her medical practice.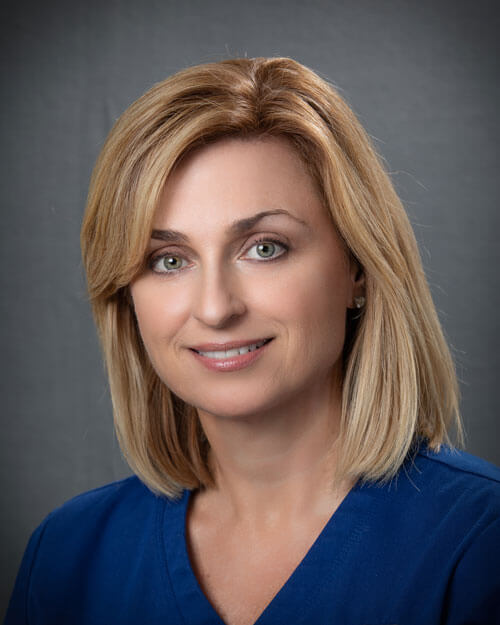 Stacey graduated from "Ole Miss" in 1993 and obtained her Masters degree and board certification as a nurse practitioner in 1997. She has been an integral member of the practice for over ten years and looks forward to continuing to help our patients achieve healthy lifestyles. She and her husband, Tommy, and their two children live in The Woodlands. Stacey enjoys reading, exercising and traveling with her family.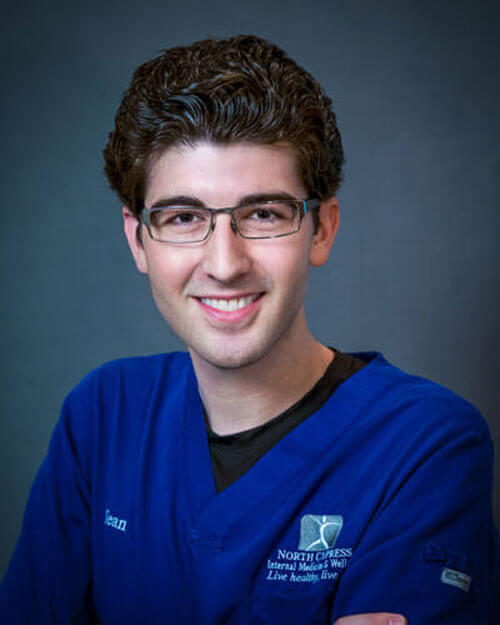 With a background in premed studies and subsequent Coach training, Sean has been an essential member of North Cypress Internal Medicine and Wellness for over six years. He graduated with high honors in Biochemistry and Molecular Biology from Houston Baptist University. Sean uses his skills both from the clinical environment as well as Lifestyle Medicine and Wellness Coaching to work together with patients to achieve their goals and support positive lifestyle improvements. He has also managed our practice's Chronic Care Management program for several years. In his new role as Director of Concierge Operations, Sean works closely with patients assessing their needs and addressing concerns as well as overseeing daily operations and procedures of the clinic. He helps to plan the many events our clinic hosts for our patients and provides behind the scenes support to ensure an excellent patient care experience. In Sean's spare time, he enjoys exercising, spending time with his family and traveling.