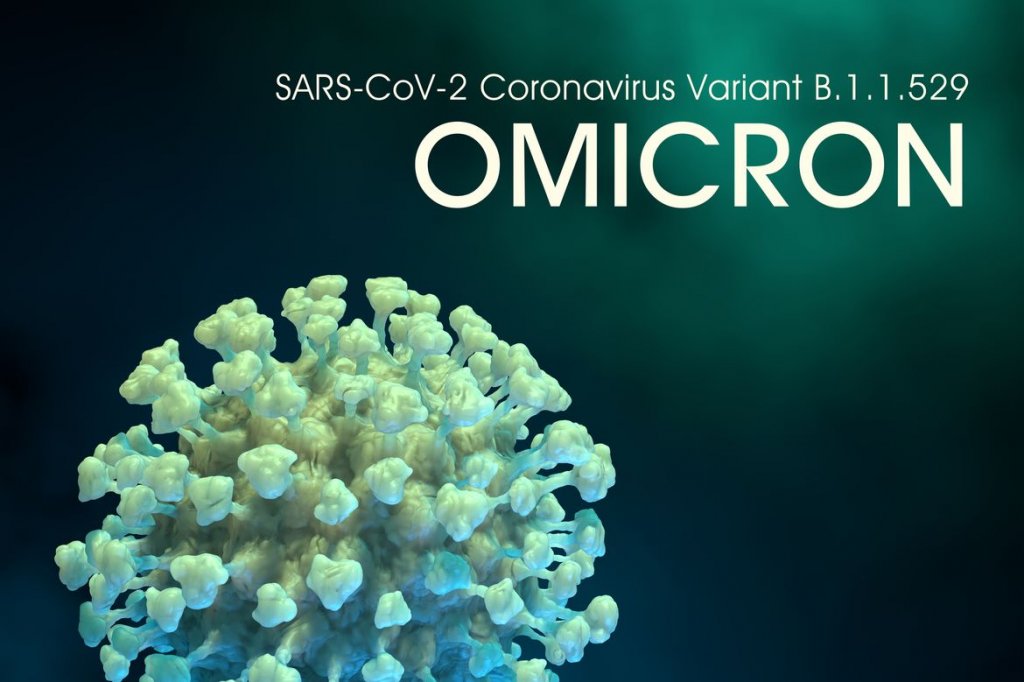 December 6, 2021
As we head into a second holiday season with Covid still a concern, we want to share an update on the Omicron variant, boosters, and new vaccines and treatments in the pipeline. Please keep in mind that our knowledge of Omicron is preliminary at this point and much more will be learned in the next few weeks. We will continue to monitor developments and provide you with the latest, evidence-based information…please check for updates here on our website.
The Omicron Variant
Prevalence: The variant has been identified in more than 30 countries, including South Africa, the first to report it to the World Health Organization (WHO). Omicron was first detected in the U.S. on Dec. 1st and as of Dec. 5th, more than 24 cases across 15 states, from California to New York, have been reported. Some cases are linked to travel history while others are not, suggesting the possibility of community transmission.
We know: Omicron has an unusually large number of mutations, including more than 30 on the spike protein, which is the structure that the virus uses to attach to human cells and the main target of many current Covid vaccines. Some of these mutations have appeared before in other variants of concern, but scientists stress that it's too early to predict how the mutations will work together and if they make it more transmissible than other variants. Similar to the Delta variant, it is expected that anyone with Omicron infection, even if vaccinated or asymptomatic, can spread the virus to others.
We don't know yet: Still being studied are how easily this variant spreads, the severity of illness caused, and how well current vaccines and medications work against it. Also being considered is how the Omicron variant might behave differently in places with different levels of vaccination or previous infection. CLICK HERE for additional details. The origins of the Omicron variant are not yet determined – scientists hypothesize that it may have been spreading under the radar in a population not regularly sequencing viral samples, or that it may have evolved in an immunocompromised person, or from an animal source, but this has yet to be confirmed.
Now underway: Pfizer, Moderna, J&J and others are conducting testing to determine whether the new variant can evade available vaccines and therapies, with results expected in the next week or two. The Food and Drug Administration (FDA) is also laying the groundwork for swift evaluation of Omicron-targeted vaccines and drugs should they be needed. Pfizer recently announced that a new vaccine adjusted for the variant could be produced and shipped within 100 days; Moderna has predicted a targeted vaccine would be available early in 2022.
Perspective: Vaccinations remain key to dealing with the pandemic and its variants. In South Africa, unvaccinated people represent most of those hospitalized due to infection with the Omicron variant. In the U.S., Delta continues to be the predominant circulating variant, representing the vast majority of cases at this time, and currently available vaccines, as well as monoclonal antibody therapies, continue to be highly effective against severe illness, hospitalization, and death.
Covid Treatments: Progress and Promise
Nearing approval: The FDA Advisory Committee recently recommended emergency use authorization for Merck's antiviral pill, molnupiravir, to treat mild to moderate Covid in high-risk adults. The recommendation passed by a narrow majority due to a lower than expected efficacy, showing a 30% reduction in hospitalization and death in people at risk for severe Covid disease, and concerns regarding safety in pregnant women. The FDA has not yet officially approved molnupiravir.
In the pipeline: Pfizer will soon be seeking emergency use authorization from the FDA for its antiviral pill, Paxlovid, which may prove to be more effective; interim data shows the drug is 89% effective in reducing hospitalizations and deaths in high-risk Covid patients. If you're interested in learning more, click to read these recent informative articles in Scientific American and Nature.
Protect Yourself
Continue to follow the safe practices recommended throughout the pandemic: Wear a mask when indoors in areas with substantial or high transmission, wash your hands frequently, physically distance from others, and get fully vaccinated if you are 5 years of age or older.
Boosters for all adults: The CDC now recommends that all adults, not just those who are older or higher risk, receive an additional Covid shot following their initial series.
Vaccination vs. natural immunity: Recent scientific reviews provide evidence that both those who are fully vaccinated or were previously infected with Covid have a low risk of subsequent infection for at least six months. The data is mixed though, on which might offer stronger protection. Studies showed that while mRNA vaccines produced higher concentrations of neutralizing antibodies, immune memory appears to be stronger following infection. Experts emphasize – and we strongly agree – that the highest benefit and lowest risk are realized through vaccination. CLICK HERE to read a detailed analysis recently published in the Wall St. Journal.
Live Healthy, Live Well,
Dorothy C. Serna, MD, CWP, FACP
Kelly Englund, MD