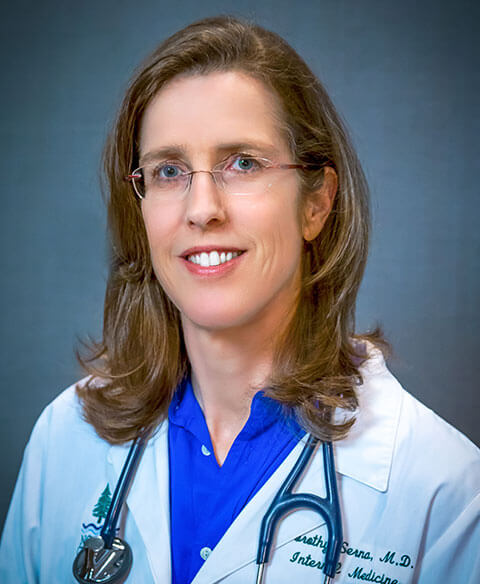 Dorothy Cohen Serna, MD, CWP, FACP
Dr. Serna has been in private practice since 1998. She founded North Cypress Internal Medicine and Wellness, with the mission of providing superior, attentive and thoughtful care with a strong focus on Lifestyle Medicine and Wellness. Dr. Serna attended medical school at the University of South Florida and completed her Internal Medicine residency at Baylor College of Medicine in the Texas Medical Center in 1997. Dr. Serna is Board Certified by the American Board of Internal Medicine, she has attained Fellowship with the American College of Physicians and also is a Certified Wellness Practitioner. She is also, proud to serve as Chief Wellness Officer at North Cypress Medical Center Hospital and is a member in the Go Houston Task Force.
Dr. Serna has four children. She enjoys fitness activities, reading and trying to keep up with her children! She aims to be an excellent role model for the healthy lifestyles that are promoted in her medical practice.